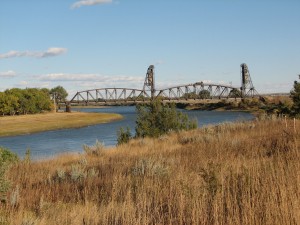 Richland County MT
Lewis and Clark camped near Richland County, Montana during their journey across our nation. Later travelers settled the area and created Dawson County. In 1914, Dawson's residents voted to reorganize into a new county. They decided to name the new county Richland in the hopes of attracting settlers to the area. Today homes in Richland County MT shelter over 9,000 residents. Sidney, Richland's county seat, is joined by the towns of Crane, Fairview, Lambert and Savage. During the early 1900s, the federal government built a large irrigation project along the nearby Yellowstone River. This effort turned Richland into a rich, irrigated farming region. Richland is now one of Montana's leading producers of sugar beets and grains. The oil and gas industry's development of the area's huge Bakken Field also contributes to Richland County's economy.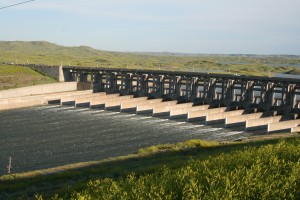 Activities & Attractions
Residents who own homes in Richland County MT enjoy a wide variety of indoor and outdoor activities. A float trip down the meandering Yellowstone is a relaxing way to enjoy the area's beautiful scenery. Floaters may even find themselves stopping to fish for the area's unique paddlefish or fossil hunting along the shoreline. Other outdoor activities such as camping and swimming are found at nearby Makoshika State Park, Teddy Roosevelt National Park and Fort Peck Reservoir. Richland County has the only indoor hockey rink in eastern Montana. Wildlife enthusiasts will enjoy Sidney's outdoor archery range or the county's rich hunting and fishing areas. People who love history will find plenty of interesting sites to visit. Lambert's Burgess Garage is on the National Register of Historic Places. Fairview has a wonderful, well-preserved special lift bridge. Sidney's MonDak Heritage Center and Art Gallery offers art galleries, a turn of the century street, two research libraries and special exhibits. Army forts that were also used as trading posts are nearby. Ft. Union Trading Post and Ft. Buford are just twenty-two miles north of Sidney.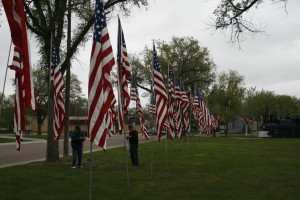 Events
Early founders would be proud of the many events that today's leaders offer to owners of real estate in Richland County MT. Perhaps the most anticipated annual countywide celebration is the Richland County Fair and Rodeo in Sidney. Along with rodeo events, an antique tractor show and beer garden for adults, the four day celebration offers a carnival, entertainers and other fair attractions. Another popular event is Sidney's annual Sunrise Festival of the Arts. Artists and crafters come from all over for this one day event. There is even a special "writer's row" for authors to display and autograph their works. Other county events include the annual Ag Appreciation Golf Tournament, Brewfest, Wine & Food Festival, the Lone Tree Gun Show and the Christmas Stroll and Parade of Lights.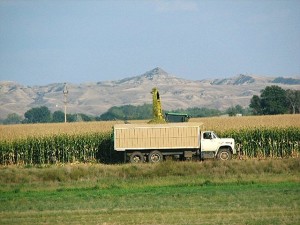 Sidney MT
In 1911 Sidney became an incorporated town and the Richland County Seat. In the early 1900s, high national farm prices encouraged the federal government to construct the Lower Yellowstone Irrigation Project. Richland County farmers were then able to irrigate their land and produce abundant beet, oats and grain crops. Today homes in Sidney MT are also near a growing oil and gas boom thanks to the area's Bakken Shale Formation.
Parks & Recreation
Along with its unique history, Sidney provides some of the finest recreational areas around. Seven city parks are available with a variety of playgrounds, picnic areas and sports fields. Boating and fishing are nearby at the Sidney Bridge on the Yellowstone River. Sidney's Seven Sisters Wildlife Management Area provides over 500 acres of Yellowstone River frontage for daytime use. The area has a combination of woods, meadows and  wetlands that serves as habitat for diverse wildlife and bird populations.
Attractions & Activities
There are plenty of in town activities for Sidney residents. A beautiful fitness center provides year round classes in aerobics, non-cardio exercises, yoga and Pilates. Hockey players will love the only indoor hockey rink in eastern Montana. For those who enjoy golfing, Sidney's semi-private Country Club is an 18 hole golf course with rolling hills and beautiful views.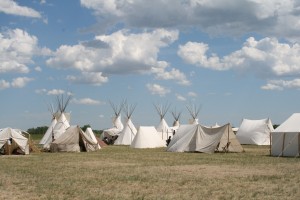 Events
Along with traditional celebrations, Sidney provides plenty of one-of-a-kind events to enjoy. Nearby Fort Union Trading Post offers a glimpse of the early trading industry with a four day encampment of traders, craftsmen and Native Americans each June. Owners of real estate in Sidney MT can walk through the encampment and watch reenactors construct a teepee, make horseshoes or tan hides. Another unique event is the Indian Arts Showcase at the fort. Each August, members of five area tribes gather to demonstrate the rich arts, crafts and music of the region's Native Americans. Visitors will see antiques, sports, and modified cars and trucks. If you're more into rodeos, you will find plenty of competitions in the Richland County area.
Fore More Area Info – Check out the sources below: